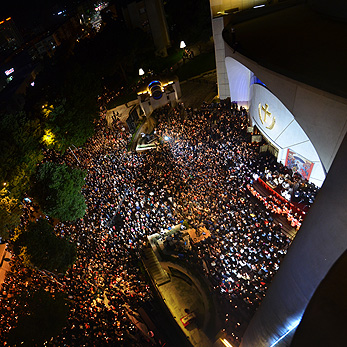 Colours of Orthodoxy. Albania
International photography contest
The contest is organized to present the diversity and beauty of Orthodoxy in Albania. Through this contest, which will culminate with an album and an exhibition, we would like to present for wider audience Christian life in Albania.

We are looking for images in these categories:
Churches (architecture, frescos, crosses, tombs, landscape).
People (ordained and lay, portrait, etc.).
Reportage (church events, pilgrimages, feasts, etc.).
Resurrected Church (the twenty-seven years of the "Resurrection" of the Orthodox Church in Albania, highlighting the various facets of the Church's life (construction works, clergy, orthodox youth, health care, education, contribution to the culture, agricultural and humanitarian work etc.).
How to participate